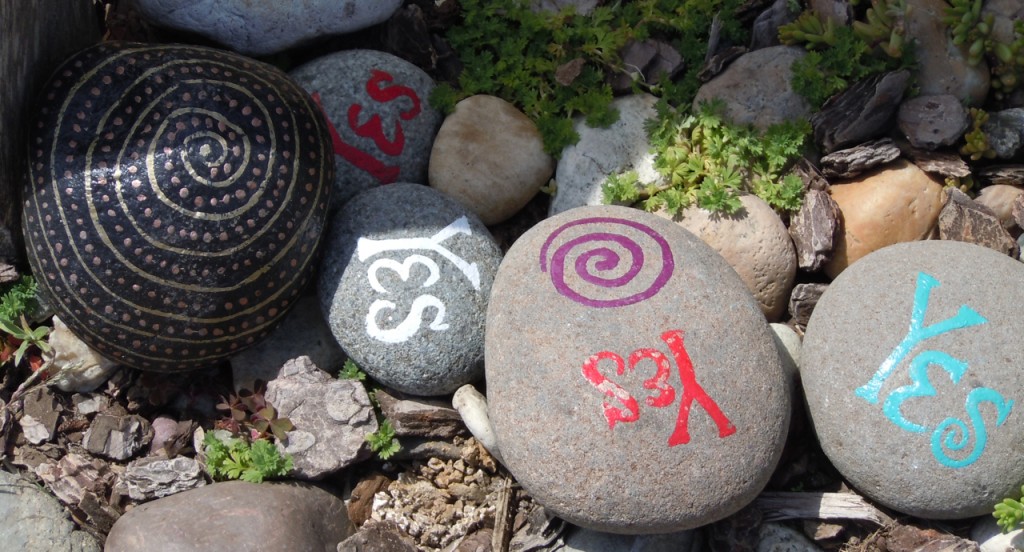 What are you waiting for?
Say YES!
You mean… to everything?!
Yes! That's exactly what I mean!
A year ago, I decided to thrust off my usual cautious approach to writing–and try saying yes instead. Talk about a leap of faith…
Of course I've uttered many a yes in life–but not a bold YES, YES, YES!  to every new writing opportunity that came my way. It led me to:
Post scenes from my book online for public critique
Enter contests
Search out new critique partners
Bid in writing auctions
Take a class in web writing
Practice pitching with The Book Doctors
Create this website and blog
It also led to the most exciting/terrifying opportunity of all: querying my first mystery novel, THE TIP OF A BONE.
So what did I learn from this experiment?
Well, it turned out to be my best and most-productive writing year ever. I exchanged chapters and manuscripts with my new online critique partners, who've given me crazy good feedback even though we've never met.
I emailed back and forth with a handful of agents–and discovered that many were kind and encouraging, not the ogres I'd feared.  I won a Crits for Water auction (with furious bidding right up to 11:59:59 p.m.) and scored an agent critique on my query letter.
I also lost plenty of auction bids… but the "consolation prize" was a three-chapter critique from the site's host, Kat Brauer. Wow! Her suggestions transformed my book's opening.
When I said YES to new writing opportunities, great things happened–and that synergy keeps nudging me forward. Recently, I was given the chance to say yes to something huge: publishing my mystery through a small press. However this journey turns out (there's a long road between here and holding a book in hand), I know this opportunity stemmed from my decision, one year ago, to take that leap of faith.
What are you waiting for?
For more about the power behind saying yes, check out this interesting article by Jamie Stringfellow –- and the Saying No to Make Room for Yes blog post by Bridget Benton, a Portland collage/multi-media artist who inspires me to nurture creativity in all its forms.
Note on the rocks: I don't know who painted these, but they decorate the ground outside a cafe in Lincoln City. Very cool!  Here's another view: